Title
: Dreams Aren't Reality
Author
: Lindsey
Feedback
: much appreciated!
Pairing
: sort of Roger/Mimi with a pinch of Roger/April
Word Count
: 434
Rating
: PG
Genre
: General
Summary
: While Mimi's up on stage at the Cat Scratch Club, a man catches her eye.
Notes
: for challenge 84 at speed rent. Set before RENT starts, around the time Roger meets April.
Special Thanks
: Jonathon Larson
Spoilers
: none
Warnings
: none
Disclaimer
: only in my dreams…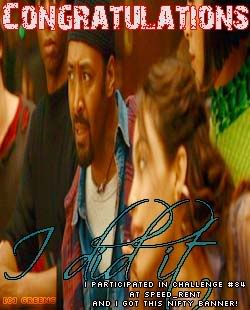 (
Collapse
)